Theatre, Film & TV Fabrics
We've been supplying fabrics for costumes, props, soft furnishings and drapes to the theatrical, film and television industries for nearly 20 years both in the UK and around the world.
Our fabrics have appeared in a host of world-wide shows, from musical theatre to opera, Shakespeare to modern drama, ballet to contemporary dance.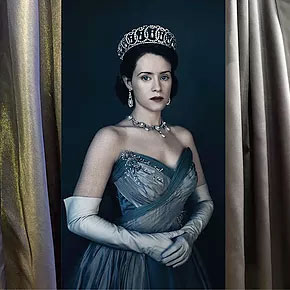 Our movie credits are equally impressive, playing starring roles in many Oscar and Bafta nominated and winning films, from action adventures to costume dramas. You can see our fabrics in many productions such as; Harry Potter, Game of Thrones, The Crown, Star Wars and Dr Who, just to name a few.
This experience has given us huge depth of understanding of the needs of the business. There is no request too complex, nor fabric too obscure.
Whatever the complexity of your creations or scale of your production, we'll find the perfect fabrics to suit your needs.
We have extensive fabric stocks within our stores and easy access to our own weaving facilities. Therefore, we can create entirely original fabrics to your specifications, identical reproductions of old ones, or supply you immediately with fabrics from our huge stock range.
Feel free to pop into one of our stores, telephone or e-mail to discuss your requirements with our staff, who are all very experienced and excellent at interpreting costume designs.