There are many common myths about washing silks, we always recommend to dryclean your silks if you want to keep them looking the way that you have bought them. However, the sandwash look is very on trend at the moment, how to create the suede, peach skin feel on your silk? 40-60 degree celcius machine wash and tumble dry, yes it goes against everything you've ever been told about silk…
The way that silk has been woven determines how it will come out when machine washed. Below are some examples of different types of fabrics before and after washing.
Silk Satin is characterised as a drapey fabric with a shiny and a matte side, when it is washed the satin finish breaks down, the texture feels heavier and more peach-skin feeling.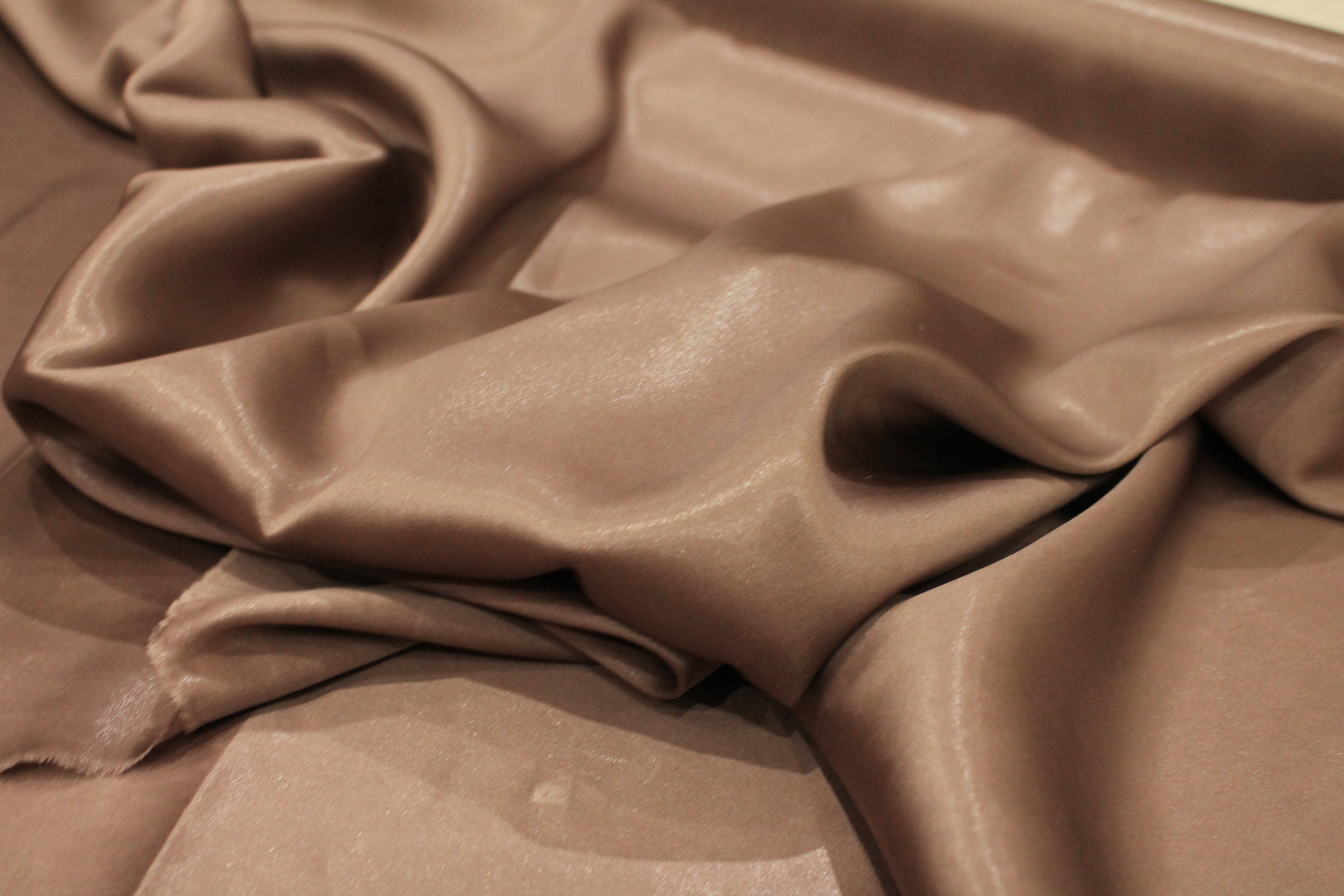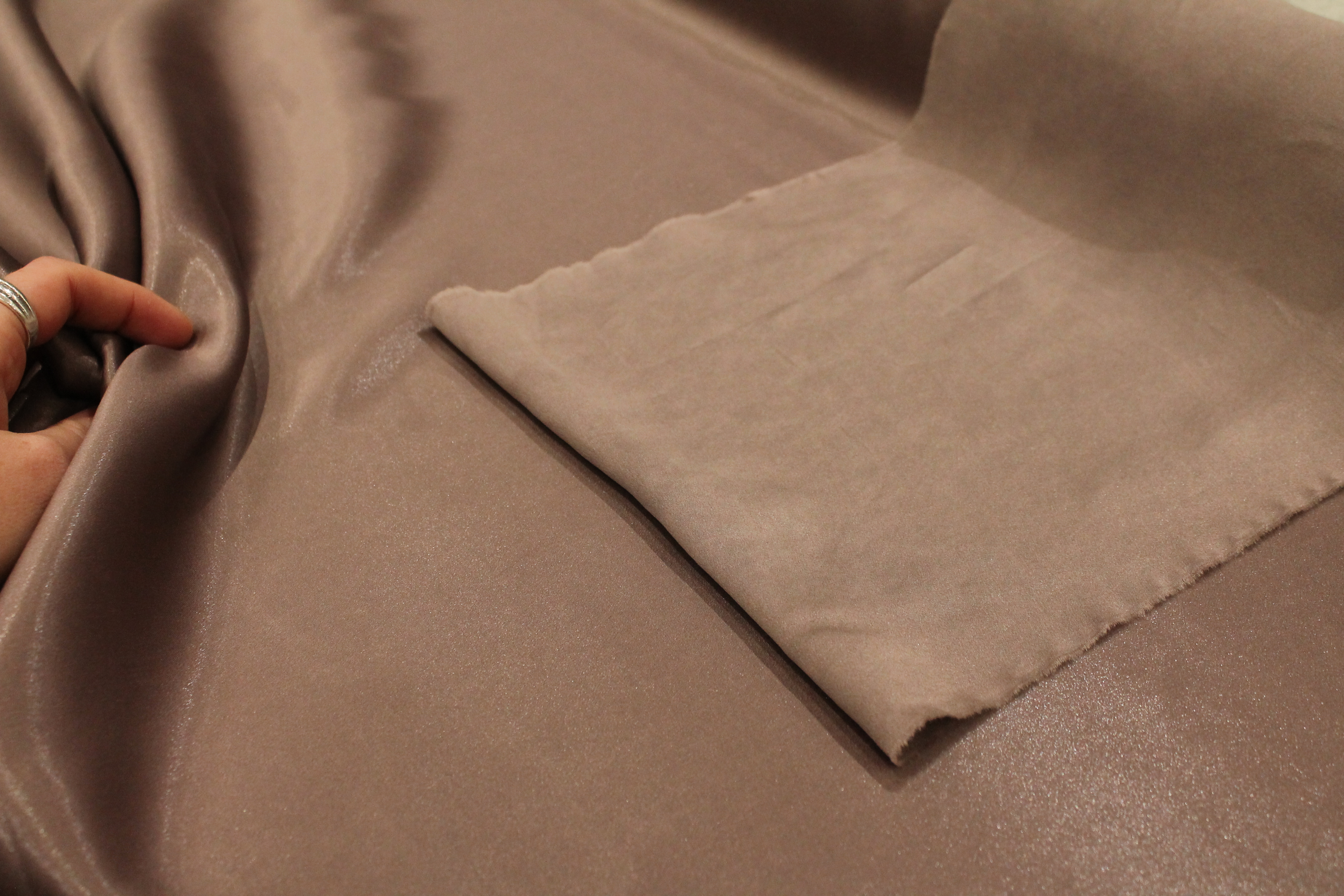 Silk Crepe is characterised as another drapey fabric with both sides having a natural lustre but not shine. Again, when washed the lustre is removed and you end up with a crepier softer texture.
Silk Dupion is characterised as a structured fabric with a slubby look, another fabric with a natural lustre. When washed it creates a crushed look and looses its lustre.
Metallic Organza is characterised as a structured fabric, it is woven with a silk yarn and a metallic yarn, when washed the metallic yarn shrinks from the heat creating a fortuni like pleat.